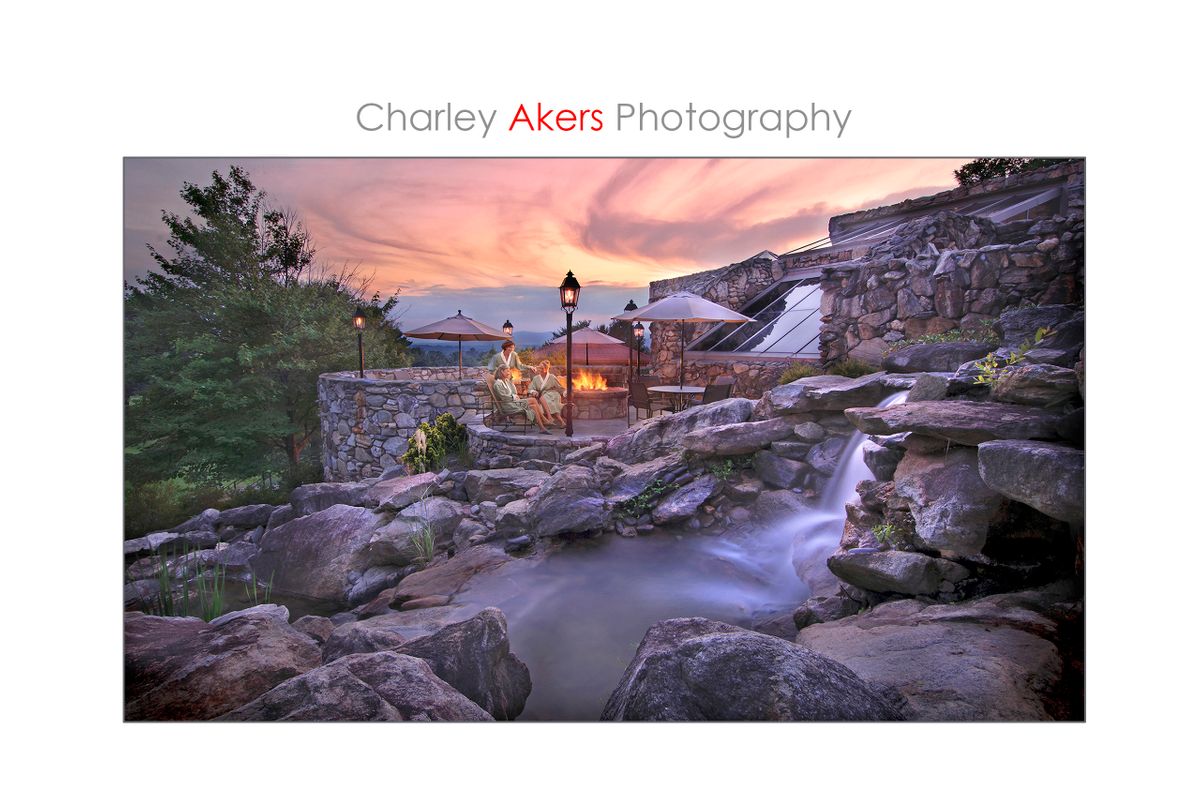 Advertising Photographer Specializing in Resort, Lifestyle, People Photography
Charley Akers, one of the leading national commercial advertising photographers, has photographed creative images for Fortune 500 and 100 companies for more than 30 years. His clients have included Omni Hotels & Resorts, Amoco Oil, Coca-Cola, Phillips Electronics, and Turner Broadcasting. Specializing as a Resort, Lifestyle, and People photographer, he has shot assignments in 22 states and 7 countries. His style and vision have produced images of iconic 100-year-old resorts that had never been seen, and images of people that will follow them for their career.
Known for shooting interesting angles, he is exceptionally talented at location, resort, and lifestyle images that stand out from the rest. Akers shines as a resort photographer and has shot some of the most iconic hotels and resorts in the United States, including all of the following:
La Quinta Resort & Club - La Quinta, CA
Hotel Del Coronado - San Diego, CA
Renaissance Indian Wells Resort - Indian Wells, CA
Omni La Costa Resort & Spa - La Costa, CA
Omni Homestead Resort - Hot Springs, VA
Omni Grove Park Inn – Asheville, NC
With bases in Atlanta, Charlotte, and Asheville, he shoots with an artistic viewpoint and showcases his subject's most compelling features. As a commercial lifestyle photographer, he captures illustrative and revelatory details of his subject, whether he is shooting a room, a group of golfers, or a wide shot of a restaurant. A unique image that draws you in and tells a story is always his goal.
I Never Stop Looking!
Charley Akers/Charley Akers Photography
At the beginning of my career as an advertising photographer in the late 70's I was amazed with the color and saturation that came with shooting color transparency film. Kodak ruled supreme as the standard for color and black-and-white photographic film. The standard quote at the time was: "If you want to make it good, make it big, if you want to make it great, make it in color."
This saying has worked for many photographers for decades, but as I progressed in my career I realized that other critical factors such as lighting, composition, and perspective, even the difference between even or odd numbers of objects or people, played a huge role in "How an image Felt" to the viewer, positive or negative. Using these techniques makes the difference between a viewer feeling comfortable and liking an image, or quickly turning the page.
On Assignment I look at all the angles of view, lighting, placement of the subject in the background and composition before I ever begin shooting.